
Opencart¶
This is Khalti Payment Gateway extension for Opencart.
Check out the source for Khalti plugin on Github.
Installation¶
The basic steps to follow:
Go to Extension > Installer in your admin dashboard
Upload the zip file of module (link)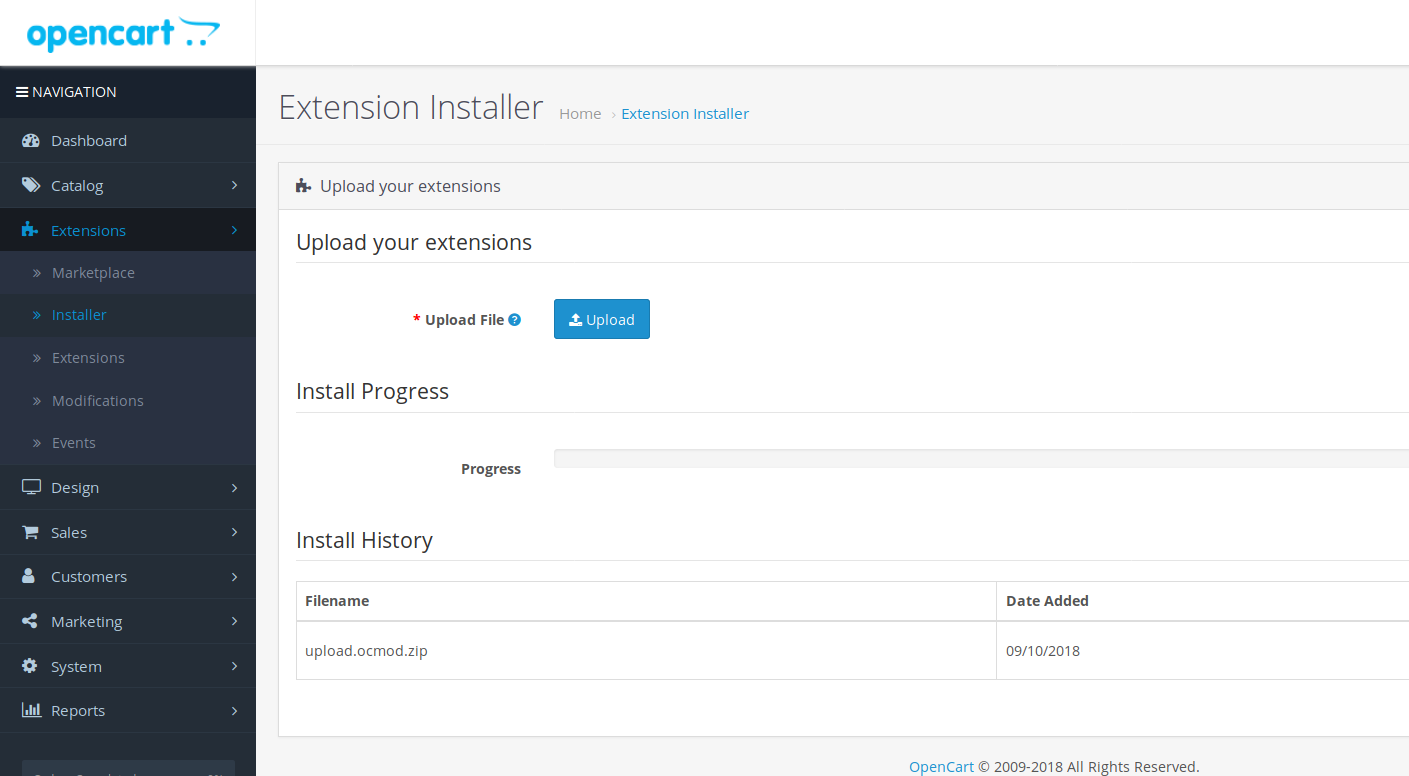 Now after successful upload go to Extensions > Extensions
Choose Payment on extension type section you will get a list with Khalti in it.
Select to edit button. You will see fields as below.

Set Test mode to Yes and Status to Enabled. Enter your test public key and test secret key in respective fields and save. You can get keys from Keys section in your merchant dashboard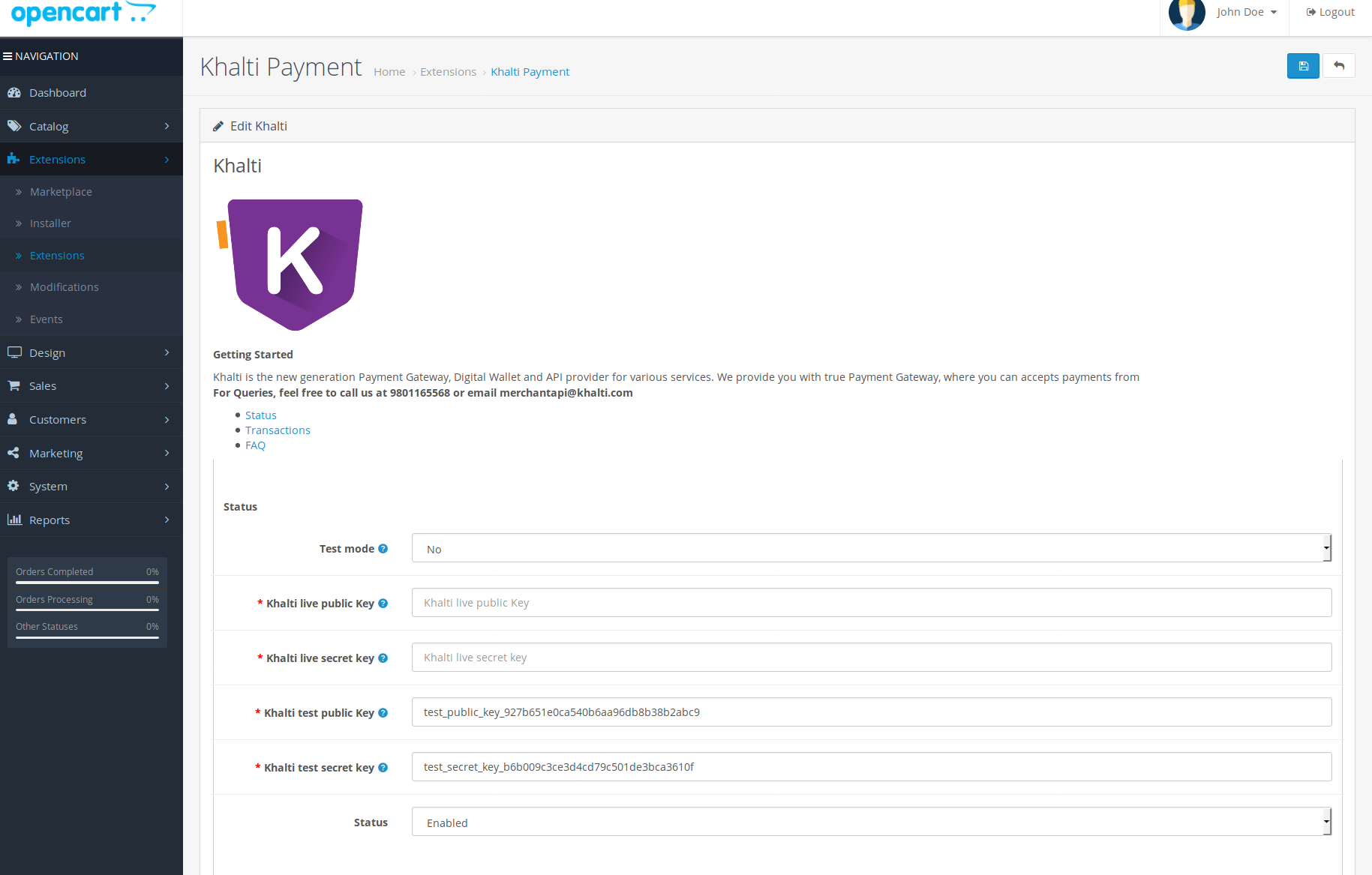 After successful upload go to Design > Theme Editor in dashboard side nav
Select common > header.twig from Choose a template section
<script  "https://khalti.com/static/khalti-checkout.js" type="text/javascript"></script>

Add above line in header.twig and save.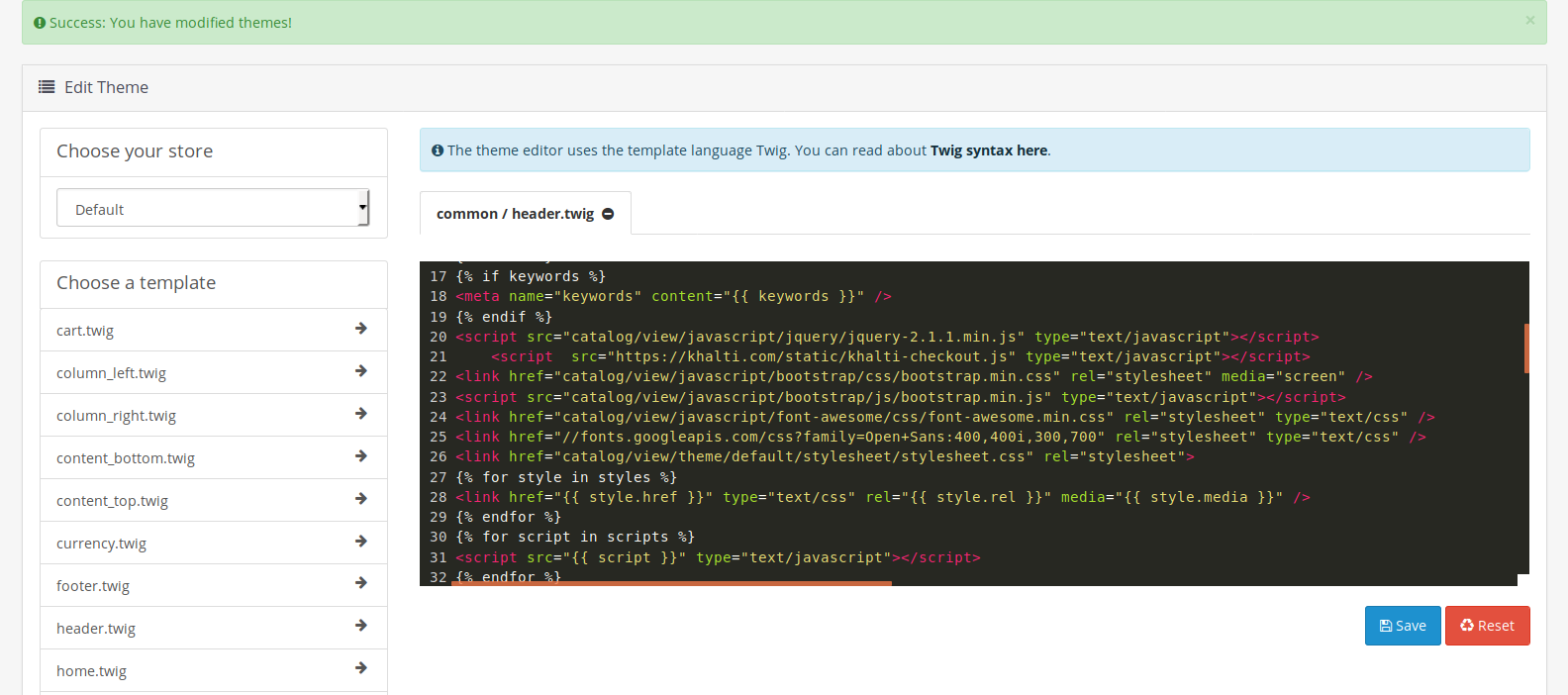 you may need to manage permission of your project folders
if downloaded zip is not compatible try compressing to zip after you uncompressing it
Manual Installation¶
Extract the zip file.
Copy all files on the root directory of project
add script with src "https://khalti.com/static/khalti-checkout.js" on your themes header file which is located on "catalog/view/theme/YOUR_THEME_NAME/common/header.twig
clear Opencart cache
Testing¶
Before testing set default currency to Nepalese Rupee. (How)
Go to your shop and complete a transaction from Wallet payment type.
Deploy¶
If a test is passed successfully, go to keys section in your merchant dashboard. You will get your Live keys there.
Uncheck the Test Mode and enter your public and secret keys in respective fields
Finally save the changes.